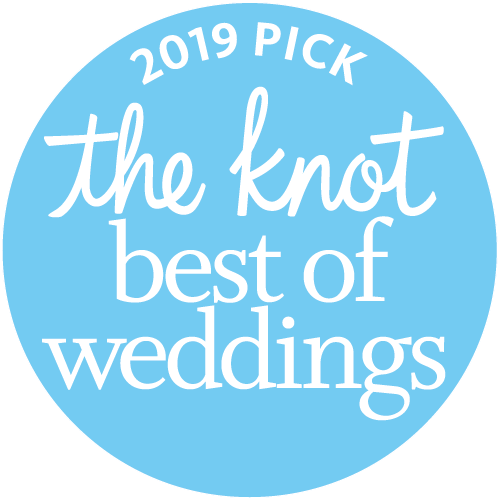 We're humbled to be the knot's "Best of Weddings" for 2019! This makes five consecutive years at the top in New York City, and we couldn't have done it without all the wondeful clients we've had the honor of working with. Thank you.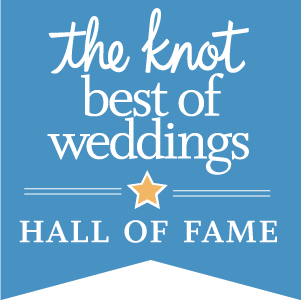 Dedication, hard work, amazing clients, wonderful venues and vendors...all have helped us attain the knot's "Best of Weddings - Hall of Fame"! Thank you so much!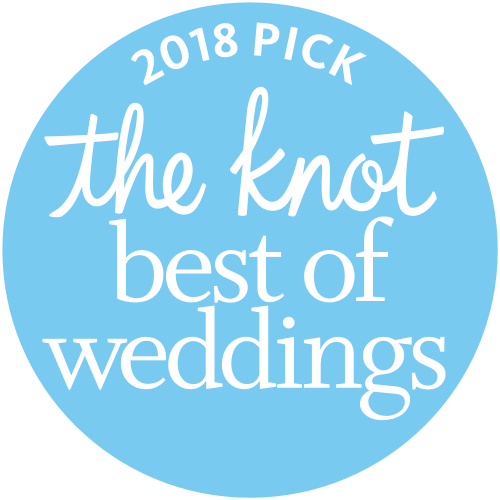 Four years in a row...really?! I mean, we work for it, but it means so much to have been declared the knot "Best of Weddings" for 2018. Thank you, thank you, thank you!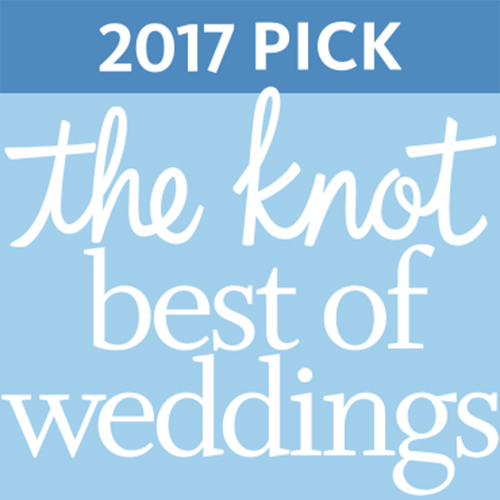 Again, we are humbled to have won the knot "Best of Weddings" award for 2017...three years strong! Thank you.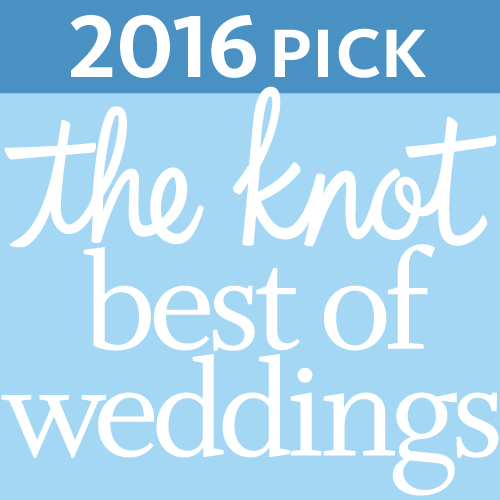 We are honored to have won the knot "Best of Weddings" award for 2016...the second year running! Thank you.
We are honored to be among a very few award recipients from Wedding Wire to have won the coveted Couples Choice Award for 2015.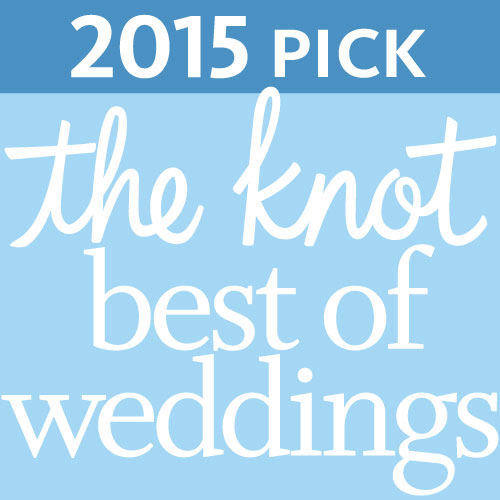 To have won two awards in such a short period is humbling. the knot has been a great resource for us, and we're again honored to have been selected as a 2015 pick for Best of Weddings. Thank you.


I am so lucky to have found Jay & Al.
I've never dreamed of a fairy tale wedding, but I had one thanks to Fleurs du Mois! It's incredibly difficult to find a good florist in NY - After a lengthy search, I got much better than good - I found the BEST!
We had 3 months to plan our wedding - instead of freaking out like most others, Jay and Al got to work immediately and made me feel like I was in great hands from the first meeting. They are amazing people to work with, very professional, very talented and super organized. They were very reliable and I loved working with them - every request was handled perfectly. I had very high expectations and they exceeded it by miles.
Thanks to them I had a magical, gorgeous wedding - their fantastic vision really came to life. Everything from the flowers to the candles was simply perfect and flawless - every corner was meticulously decorated and looked stunning. One of my close friends was saying that people were oohing and aahing as they walked into the wedding venue. My heart skipped a beat when I saw the flowers in the room for the first time. People couldn't stop giving us compliments about how gorgeous the flowers looked throughout the night.
Thanks again to Jay & Al at Fleurs du Mois!

—via Yelp


Jay and his team are absolutely AMAZING! I contacted over 10 other florists in the area and they were the most professional, organized, and friendly place. Jay responds to all of my questions quickly and thoroughly, also after work hours. When you're running a show, it's very comforting knowing your florist is reliable and it's important to them to make you look good. They worked magic with my budget, and because of that I'll definitely bring all my future business though them and highly recommend them to everyone I know! Jay and his team personally delivered the flowers to my show early without issues, and their flowers arrangements looked much more beautiful than I even requested! THANK YOU SO MUCH!!! Excited to work with this team again! Again, thanks for making me look good!

—via Yelp


What an amazing, amazing job!!! From my bridal bouquet, bridesmaids bouquets, and the absolutely fabulous centerpieces, Fleurs du Mois blew us away!!! Super professional, well-executed service and incredibly creative. My guests are still calling to tell me how much they loved our decor and centerpieces! Also, it must be said how wonderful Al and his team are to work with! They took care of everything on the day of, so I had nothing to do but enjoy!! My husband and I could not be happier at how it all turned out, and I absolutely recommend to all brides!! Thank you, Fleurs du Mois!!

—via the knot


Great flowers! I spoke with Al and arranged everything on the phone. I sent him some pictures with the bouquet I was envisioning, but he ended up making it even more beautiful that what I was hoping. I called him two days before the wedding to ask if he had some flowers to decorate the cake. He said he would take care of it and did it all by himself on the day of! Al is a great person, he is responsive and very understanding! It was a pleasure to do business with him and I will keep his contact for future events.

—via the knot


There are no words to describe and acknowledge the work of our wedding. You are amazing, just perfect! All staff is wonderful also. Which wonderful and helpful! You raised so much tranquility and confidence you are so trustful, and this is a very important point: The classy. The decoration was much more beautiful than I could imagine. The carpets were gorgeous, wonderful panels, the table of sweets was to die for, the way they put the cheese was spectacular. Was a huge success! The candles on the porch were also beautiful; I've a lot of compliments. People still talking about the wedding, said that it was not a wedding but a remarkable marriage, to get into the story and everything was perfect. Nothing went wrong. People who work with love make all the difference. Another point, the buffet was amazing: I heard people saying that they have never seen a wedding with such great food and waiters so kind, all were excellent, congratulations! My mother was delighted with the service they gave to her, she said she was looking like the bride, that all the time someone asked if she wanted anything. The buffet and the ceremony were so fine, everything always clean and very organized. One of the best parts ever was the flowers...OMG! The flowers were a dream comes true! It looks like that the flowers was coming from the Eden Gardens. It was so perfect and the right colors...Simply amazing! One thing you can be sure I will indicate you to everyone I can. Again, thank you for turning our dream into reality and make it to be much better than we could imagine. A million times thank you and congratulations for the work guys!

—via Wedding Wire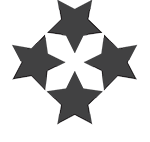 Beautiful Bouquet I was having a very small and intimate wedding. I was looking for a beautiful bouquet for myself, and a lovely boutonniere for my fiancé. Aelson at Fleurs Du Mois gave me exactly what I wanted. My bouquet was gorgeous and smelled amazing! Even more so the day after. He brought two boutonniere's for my fiancé to chose from. Al, was lovely to work with and very professional. I highly recommend Fleurs Du Mois.

—via the knot


If you are looking for a kind, honest, and talented artist to create floral magic for your wedding, look no further than Al Cacique. He was fantastic to work with! He stayed in my budget and my flowers were absolutely gorgeous!! He has an experienced eye and had great suggestions. I would definitely recommend him to my friends and family. More importantly, not only did he achieve the exact look that I had envisioned, he went above and beyond my expectations AND my dreams! That's just how great Al's work is!!

—via Wedding Wire


Thankful It was a pleasure to work with Fleur du Mois! Al was able to make our day so special and memorable! He was extremely professional, mindful of the budget and paid attention to every single detail. The centerpieces were gorgeous as were the bride and bridesmaid bouquets!! I don't think I can thank Al enough! I am so lucky to have worked with Fleur de Mois.

—via the knot


I can't wait to hire him for my own wedding someday! Elegant, creative, affordable Aside from the bride (and the MOH--me) the most complimented factor in my sister's wedding last June were Al's flowers! Al listened exactly to what my sister wanted on her special day (which required unspeakable patience-TRUST ME) and contributed creative, fantastic ideas based on her vision. The decorative pieces all around the hall were beautiful elaborate, intricate, exotic pieces that perfectly captured the personalities of the bride and groom. They were, quite literally, awe-invoking.
I wholeheartedly recommend Fleurs du Mois. Al has an eye for beauty and elegance and when you meet with him, you'll see that flowers are in his DNA. I cannot wait to hire him for my wedding someday!

—via the knot


Thank you, Al!! Fleursdumois is absolutely amazing!!! Al takes the time to listen to your words while having the uncanny ability to look into your heart. He turns your dreams of your 'big day' into a beautiful reality. The colors are vibrant, the flowers are fresh & the combinations of his creations are breathtaking & unique. Our guests at my daughter's wedding were in total awe of the beauty he created. Al takes 'flowers as a centerpiece' to a whole new level by designing 'floral masterpieces'. If you are looking for flowers for a special occasion, look no further; Fleursdumois will not disappoint you!!!

—via the knot


Ael was amazing. All of our correspondence and meetings with him were organized, responsive and professional -qualities that were not as evident with the other florists we spoke with. Ael really listened and followed through perfectly on our requests. Ael is incredibly talented. His designs and arrangements were not only stunning, but had exceeded our expectations far above and beyond. Thanks again Ael!!

—via Wedding Wire


Trustworthy! I wanted detailed and beautiful arrangements for my small wedding with a small budget. I got exactly what I imagined. They were professionals, detailed and cared about my peace of mind. I would definitely use them again...LOVE IT!!

—via the knot


I give Aelson and the team at Fleurs du Mois my highest recommendation. People kept telling me that our wedding felt like a fairytale (I felt like that too)- and I think that is largely attributed to the absolute stunning venue decor and flower arrangements provided by Fleurs du Mois. Aelson was my star vendor, in a wedding full of 5-star vendors. A true artist, Aelson is well trained and can blend modern and classic styles of flower design. He brought a big and highly skilled team to set up the wedding decor, and they were hard at work to make our wedding drop-dead beautiful. I am very grateful for him and his team for a job so masterfully done.

—via Wedding Wire